Hey Ya'll!
Sorry I have been MIA this week and time has just flown by. Work has been extra CRAZY!!!! Sorry I have not been posting. Anyway, today is one of my favorite postings of the week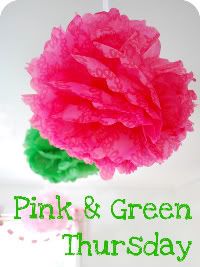 I was so blessed to come home from work last night for a few reasons, one is that I was lucky to make it out of there without killing any guests, but mainly because I came home to a new patio!!! We like to redo our balcony space every summer because we spend so much time out there. As you can see from the picture below we are blessed to sit right on the lake. We enjoy the view all year long, but in the summer we are out there all the time. My perfect day is a day spent at the pool then coming home and reading the rest of the evening on the balcony. Also add cooking out with friends after the pool to that mix. We love for everyone to come over and enjoy the pool and the view with us!!! I wish I had a before picture to show you how bad it was, but here it is now!!!
It is a small space, so it was hard to get a good pic of the front. In the first pic you can see our wonderful view of the lake and our easter egg lights! We are known around here to always have lights up and try hard to get them to go with the season! Before these we had valentine lights up, we have pumpkins, christmas ones, etc. People that are fishing down on the lake always comment on how much they love our lights and can't wait to see what we do next. Anyway, I digress.
Everything you see in the above pics comes from World Market, one of my favorite stores. Kat got the chairs yesterday, the outdoor rugs, the little tablecloth rug, and the cushions. It looks so busy from the second picture, but when you really stand and look at it, it goes together really well. I always like to keep this space a little funky and we are both fans of bright colors! Definitely a great way to start our Spring!!!
After the warm spell I posted about around the first day of spring, winter made an ugly return. It was cold and yucky for about 2-3 weeks but the sunny, warm weather seems like its here to stay! Which means pool time is right around the corner. I don't know how much I have written about it before, but I am a total pool junky. I have the luxury of not going into work until 3 PM everyday, so I usually get up early and head on out there. Another benefit of living where I do is that we have 3 pools. I like to tan and relax and of course read so I head to the back pool and stay away from the party pool up front! that makes it nice so we can all spread out and do our thing, but not impose on one another.
It is time to throw some exercise into the spring routine as well. I have been
kind of
eating healthier, but the exercise is nonexistent. I am over this body and ready to start a daily routine. I will let you all know how that goes. I don't want everyone running away from the pool when I get there next month!!!
What is everyone doing different now that its spring?? I just love it!!!
Thanks for reading! If you're not a follower please become one and send me a link to your blog!!! New followers and comments really make me smile!
xoxo,
Sara